Microsoft introduces Microsoft 365 Copilot, integrating next-generation AI with Microsoft Graph and apps to revolutionize work. An AI assistant feature for Microsoft 365 apps and services, utilizing GPT-4 large language models and Microsoft Graph.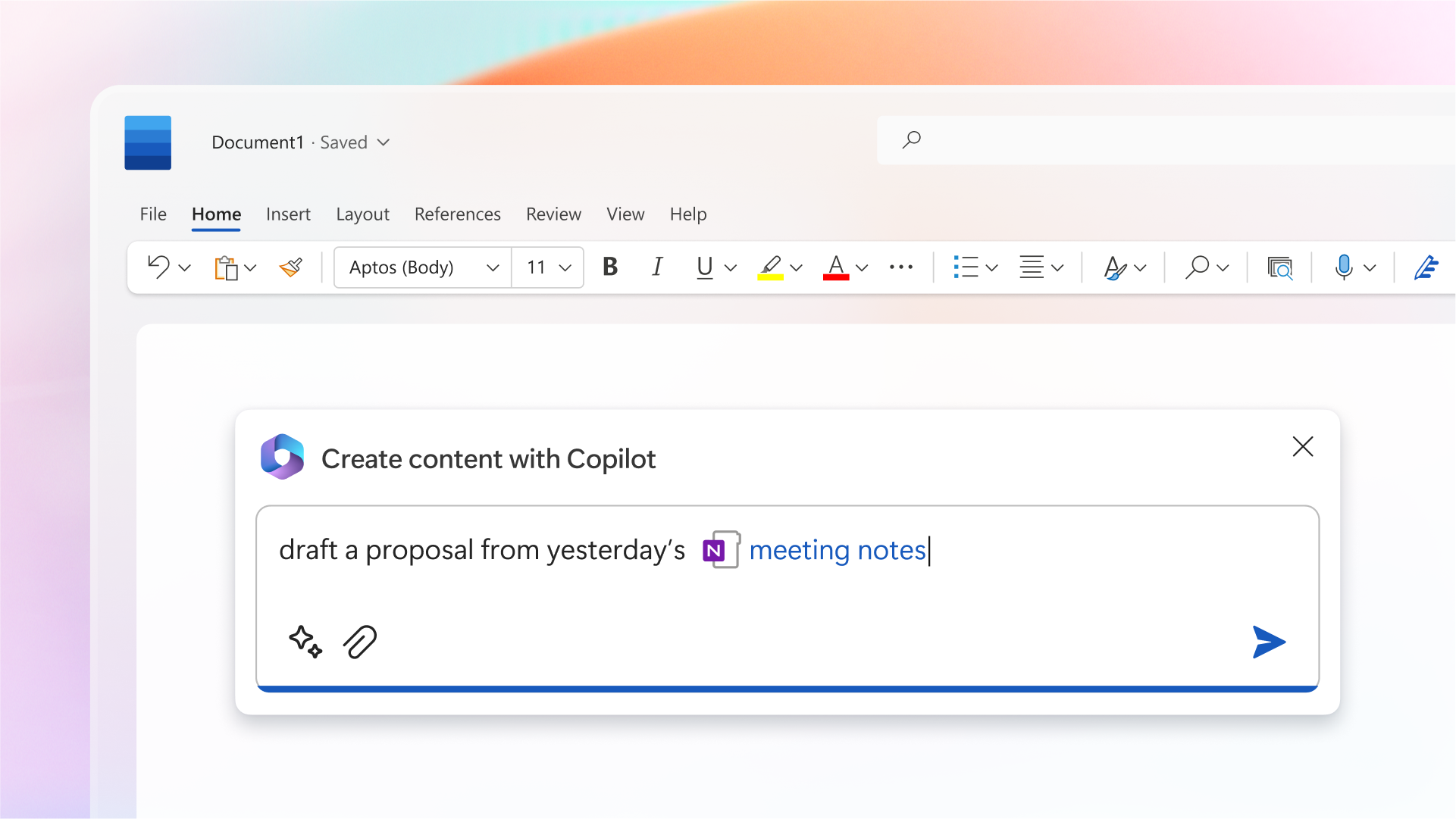 Copilot works alongside users in Microsoft 365 apps, enhancing creativity, productivity, and collaboration.
Business Chat, a new experience, leverages Copilot to provide insights and generate updates based on various data sources.
Users retain control over the generated content and can modify or discard suggestions.
Copilot transforms work by unleashing creativity, unlocking productivity, and upleveling skills.
GitHub data indicates increased productivity and satisfaction among developers using Copilot.
Copilot creates a new knowledge model within organizations, tapping into untapped data and facilitating knowledge sharing.
Microsoft ensures enterprise readiness with the Copilot System, connecting LLMs with business data securely and privately.
Copilot inherits security, compliance, and privacy policies from Microsoft 365, protecting tenant, group, and individual data.
Integration with popular productivity apps ensures a consistent user experience and shared design language.
Copilot possesses foundational skills and is designed to learn new ones, expanding its capabilities over time.
Microsoft emphasizes responsible AI practices, guided by principles and AI standards to mitigate potential harms and biases.
Copilot will be rolled out across various Microsoft productivity apps, with more details on pricing and licensing to come.
Microsoft is also introducing Dynamics 365 Copilot for CRM and ERP applications.
Microsoft aims to fulfill customers' needs and create a brighter future of work through AI, learning and iterating along the way.
Copilot converts user text input into content within Microsoft 365 apps like Word, Excel, PowerPoint, Outlook, and Teams.
Concerns about the chatbot include hallucinations and biases, but experts believe it could revolutionize how Microsoft users work and collaborate.
Copilot uses Microsoft Graph to evaluate user context and available data before sending prompts to the language model.
Word

: Copilot can generate and edit text, provide rewrite suggestions, and strengthen arguments.
Excel

: it assists with data analysis, formatting, graph creation, PivotTables, trend identification, and summarization.
Copilot can create

PowerPoint

presentations summarizing information, adjust styles based on prompts, and shorten lengthy presentations.
In

Outlook

, it can draft emails, pull relevant information, summarize email threads, and highlight unanswered questions.
Teams

: Copilot presents meeting information, transcribes meetings, summarizes discussion points, and provides action items.
Business Chat integrates Copilot across Microsoft 365 apps, extracting information, organizing content, and answering user questions.
OneNote

uses prompts to assist with drafting plans, generating ideas, creating lists, and organizing information.
Viva Learning employs a natural language chat interface to help users design personalized learning journeys and discover relevant resources.